Help Guides Style Guide Draft
Updated September 2022
Organization
Divide articles by the different features of each screen (e.g., Exporting Site List and Filtering Site List are separate guides.)
Limit instructions to one line for each step.
Don't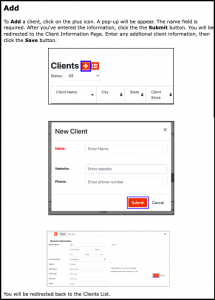 Do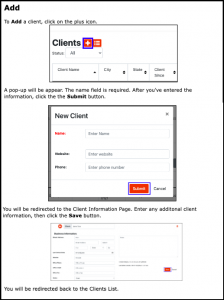 Typography
Use Heading 1 for guide title, Heading 2 for headings, Heading 3 for subheadings. Follow this hierarchy for further subheadings.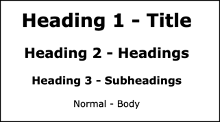 Bold key words (e.g., if guide is about filtering, bold filter, filtering, etc.)
Screenshots
Ensure large and/or wide screenshots have a width of 577
Ensure small and/or long screenshots have a width of 300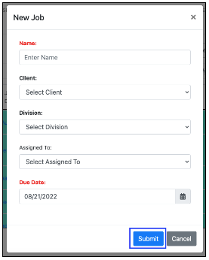 Give screenshots a black border.
Use bright blue color (hex #1745F6) for any markings on screenshots.
Avoid excessive white space on screenshots.
Don't

Do

Center screenshots.
Include a screenshot for each new step or instruction
Wording and Language
Use "screen" instead of "page"
Use "menu item" instead of "tab"

Use friendly, personal language (you, yours, us)

Avoid overtly technical language that the user won't understand